TAX DEBT
Managing cash flow is a constant challenge for small businesses, but there's no reason for tax obligations to make it any harder.
Tax debt is any taxes that you owe to the ATO after the filing deadline. It does not matter if you filed your tax return before the deadline or paid a partial amount of that tax bill. A debt is a debt
The key for your business success is to be as up to date as possible, so even if you can't pay your bill by the due date, be sure to be lodging your BAS on time which we can assist you from there.
Do you have your tax debts under control?
From 1 July 2017, a new tax measure will come into play for small businesses, and we are here to help prepare you for this tax change.
Businesses that haven't engaged with the Australian Taxation Office (ATO)
To get their tax debts under control could have their tax debt information disclosed to credit reporting agencies by the ATO.
What does that mean for you?
If you have a tax debt of more that 10.000 that is 90 days or more overdue, you need to secure a payment arrangement with the ATO before 30 June 2017.
Otherwise, a black mark may appear on your name for the next 5 years which make it difficult when securing future financial loans.
How Success can help
If you think you have too much debt, you probably do. Let's talk about a plan to better manage and minimize your debts.
First, we need to create a realistic budget and follow it.
Have a debt reduction plan put into place. Where paying any amount of debt will work to reduce what you owe. Adjust your lifestyle. Sometimes the single best strategy is to live more simply and forgo the more expensive car.
If you currently have a tax debt which is not under control make sure you get in touch by 31st of May to let us help you into an arrangement with ATO or you can visit our website to book an appointment with one of our highly qualified Staff to your Success Accountant (www.successaccountinggroup.com.au)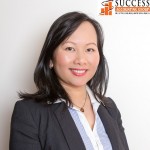 About Lan Nguyen
Lan is the Founder and Chief Strategist at Success Accounting Group, Melbourne based CA firm. In a matter of short 8 years she has built up a reputable Chartered accounting firm with 3 offices and a team of 6 professional accountants and support team members. Her mission is to provide Innovative and Strategic Financial advice to help her customers make smarter financial decisions today for a brighter future.
Success Accounting Group is for established business owners who would like help to grow a sustained business. As a business owner you understand what drives your business success with our accounting team taking care of the rest.
To see how you too can benefit from working with us, request your FREE meeting today. Enter your details in the form on the right, or phone us direct on 03 9583 0550.
comments powered by

Disqus