When:
Starts: May 1, 2016
End: June 30, 2016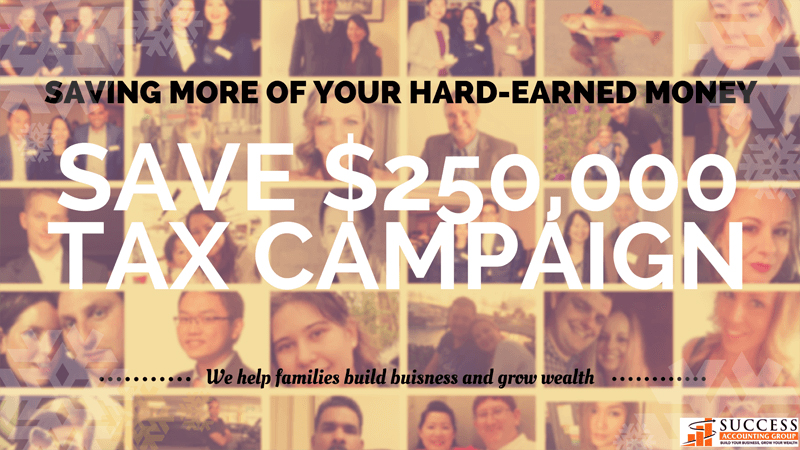 What is the Save $250,000 Tax campaign?
It's where we add up all the tax savings in Jun 30 2016 and hope we hit quarter a million! Now that's a big GOAL, but if you're a family who has been in business a few years and your business turns over $200,000+, we can usually save you $5,000 to $10,000 a year in tax, which more than covers your investment in SUCCESS accounting group.
Connect with us BEFORE 30th of June if you need a hand.
Why do we have a waitlist?
In order to deliver our tax and accounting service in a remarkable way, we need to do a few things very differently to other firms –
We're selective about who we work with
We limit our capacity of new clients and
We plan when accounting projects are done
To ensure we deliver a 5 star service – Accounting fees that are paid for by tax saved, support desk responses in 24 hours and 10 business day job turnaround.
Book Your Free Consultation Today
To see how you too can benefit from working with us, request your FREE meeting today. Enter your details in the form below, or phone us direct on 03 9583 0550.