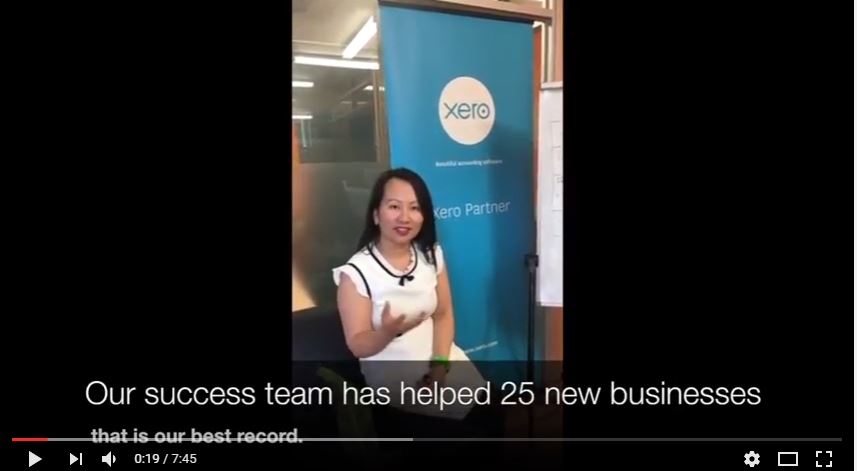 Business structure & Strategies!
You will need to have the right business structure when you run a business and before you purchase a property for development.
Yet most businesses and developers either don't have the right business structure or don't have the right structure strategy. And yet it is more costly to restructure later due to potential stamp duty and capital gains tax upon the change of structure.
Without the right structure or strategy, you end up giving half your profits to the taxman and risk the house, the car and your peace of mind! A Business Structuring Session is a great way to answer ALL of your questions about your current or future business and investment structures.
In this session, you will learn about business structures and how you can use them to grow your business, save you tax and protect your assets.
This invaluable one on one, 90 min strategy session is just $600 plus GST and the advice you will receive can save you at least $5000 of dollars in the following year while protecting your most valuable assets now.
Watch the full video here!
" How to identify that a debt is bad and when to Write Off Bad Debts for your Business?"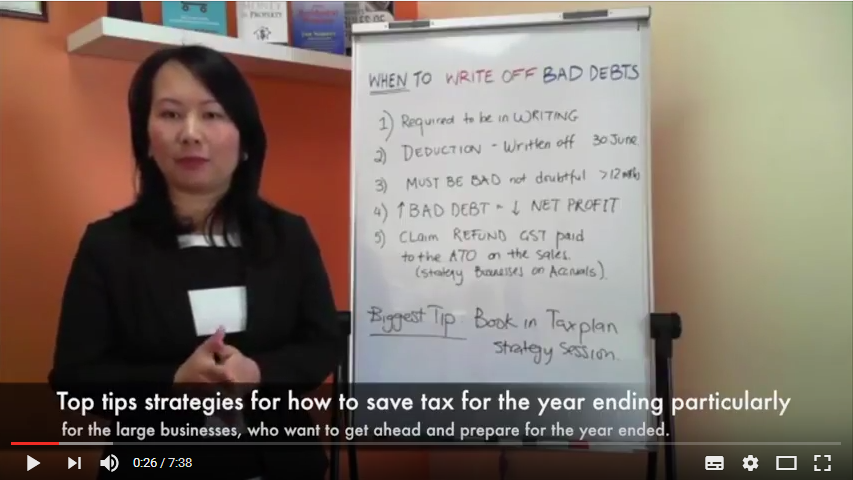 In this video, our founder Lan Nguyen shows you " How to identify that a debt is bad and when to Write Off Bad Debts for your Business?"
What is the proper way to do that in order to claim back the GST refund as well save $$$ in tax dollars?
Watch the video now!
The businesses, those are on an accrual basis that needs to go through five steps to identify and write off the bad debts at the correct time.
First, an important thing is accruals that stand for the income, when you receive or when issue an invoice that does not have to be received or paid-it must be on the accrual basis.
How to identify that a debt is bad?- It must be in writing.
When to deduct it?- You must deduct it, before 30th June.
The Debt needs to be bad- If they are not collectible, then they should be written off as bad debts.
It will decrease your net profits that will increase your cash flows.
If you pay GST on sales and that debt is not collectible, then make sure that you claim the refund for GST.
If you have a stock take, then you need to value it at year-end.
Use one out of these three valuation methods – Cost method, Net realizable value method, and Market value method.
Determining the closing stock is very important and the requirement by ATO.
More closing stock and fewer deductions, hence more tax payable.
"How to avoid making an incorrect claim on your return?"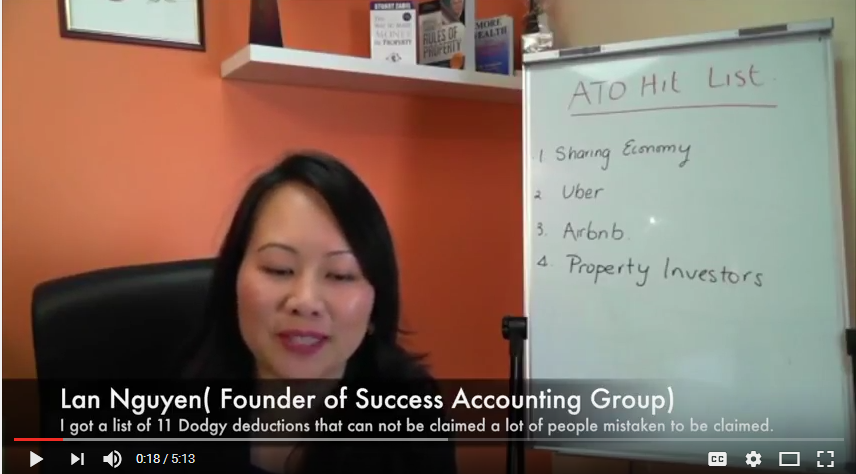 From 1 July 2017, the ATO is now much harsher on their penalties for incorrect claims discovered in your tax returns. The penalties range from 25% to 95% on the tax underpaid.
To help you with your preparation of your tax returns this year, I have now summarized the 11 most 'dodgy' claimed deductions in a 5-minute video.
Click on the video above to discover how to avoid making an incorrect claim on your return.
11 Dodgy deductions that can not be claimed, but a lot of people mistaken to be claimed.
Trips between home and work are considered as a private travel. (If you are a trades person and carry bulky equipment over 25kilos, then you can consider.)
Car expenses for transporting bulky tools or equipment, if your employer wants that and there is no locker, then you can claim.
Car expenses that have been Salary Sacrifice. You can't claim it on your tax return.
You can claim for meal expenses for travel if you were away from home for a fortnight.
If you take work trip, then you can claim work related portion.
If you going out for a conference and will attend it for some days, then you need to claim on a pro-rata basis.
If you want to claim for your work related clothes or shoes, you can't claim, unless you got a logo on your dress.
You can claim Cleaning expenses for work, but you need to show how you calculated that cost. The current flat rate is $150 for laundry.
Hecs Charge for the HELP system that is not allowed too.
Self-education expenses can not be deducted if they are not directly related to your current employment.
Only work related portion for the usage of mobile phone or internet can be claimed.
Upfront deductions for tools and equipment are allowed under $300. If it's more than $300, then you can't claim it as a deduction.
"What you need to do when you have received income from Uber, Airbnb and property investment?"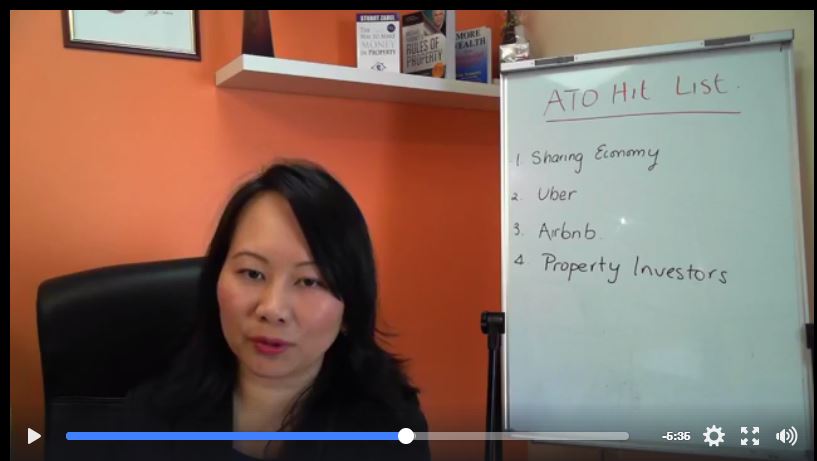 Something that should be of interest to you all as we head towards tax time and our team at Success accounting group is looking forward to helping you.
I also recorded a 6-minute video to help you understand what you need to do when you have received income from Uber, Airbnb and property investment.
Please share to your friends/familiy who you know have received income from one of these business activities.
As this year The ATO's audit hit list are targetting on income received from these sharing economies.
If you have one of these sharing economies like Uber, Airbnb or Passive income from property investment.
ATO is really cracking down and giving special attention to the people, who fudge numbers or making dodgy deductions or not disclosing the income at all.
Uber drivers, who drive part-time- They must have a GST registration and BAS returns- They need to disclose it as a business income.
Airbnb income that is generated from the spare capacity in your rental property, need to be shown as a rental income in income tax return.
If you run a business or have a more than one property, then you should setup your ABN.
The expenses that you can claim in this one, are cleaning expenses, interest, council rates.
Next one is the property investors, who can claim a lot of deductions that have not provided the sufficient evidence or the property was not available for a full year. So be careful about it.
If you have a holiday home and want to rent it, then you must provide the proof for it. For example- List with an agent or advertise through the real estate that would prove that it is available for rent.
When you renovate your property for more than 6 months, then it is not included in the rental period and you can not claim it as a deduction.
There are many changes for the allowable deductions like 'Travelling to and from the property' is not allowed as a deduction.
Another change is depreciation and repair and maintenance expenses.
Last chance for big super contributions!
Super Contributions "Last chance for the BIG one"
Last chance for big super contributions!! SMSF Investors and business owners who do not know what to do to secure the super contributions ending at 30 June 2017 please get in touch with our team today
The amount that you can contribute towards your super will be vastly reduced after 1 JULY.
You can maximise that amount of your super balance growth for you.
There are two possible ways of doing this are--> Non- tax nondeductible contribution- 180K per year for Lump sums
--> Tax deductible contribution- 540k In three years Lump sums
This will change after 1 July 2017.
It will reduce to 100K instead of 180K per year for Lump sums and 300K Lump sums instead of 540k.
For the growth of your business, make your decision before this date.
If you are planning to buy a property and you need more money to deposit, then you have another option called "Tax Deductible contribution".
For people under 49 it is 30 K, if you are beyond 50, then limit is 35K.
For those who run a business and want to pay super to their staff, then they should be mindful to pay that before 30th June and claim it as a deduction
Do you need a Bucket Company?
Do you need bucket company for your profitable business?
Do you need a Bucket Company?
Lan Nguyen, accountant, and founder of Success Accounting Group shares with you why you should be reviewing your current business structure and why you should consider a bucket company before 30 June 2017? Watch this 12-minute video to discover why? Discover how you can save at least $5000 dollars in tax dollars before 30 June through our bullet proof tax planning strategy sessions, contact us today!
A bucket company allows you to cap tax on profits distributed by a trust to 30% or may be less.
The most important thing is which business structure are you using?
First thing that you should consider is that is there tax effectiveness and asset protection in your business structure?
Sole trader is not tax effective, because tax rate is Up to 49%. Therefore, there is no asset protection.
For company, the tax rate is 28.5%. There is asset effectiveness as well, because your liabilities are limited to company's assets only.
Family trust, where you run a business with you family members and Unit trust, where you run a business with your friends.
There is asset protection, because you have to distribute these profits among beneficiaries.
More profits you have, more saving you will have.